Are you looking to move your pool table? Perhaps not a move but an installation or refelting service? Look no further! The SOLO Pool Table Movers in Dayton can get you taken care of. 
Professional and experienced services by Dayton Pool Table Movers
Guaranteed by a national organization
The SOLO Pool Table Movers of Dayton is the only organization in the industry that offers 7 days per week support for our customers with the most technologically advanced systems in use today, call our professionals to get a price to move your pool table or if you only have general questions. Your satisfaction is what has made us the largest and most professional company in the industry.
email
support@abiapool.freshdesk.com
Professional Pool Table Movers in Dayton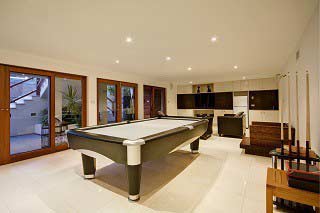 Our team of experienced pool table movers has been handling professional pool table moves to completion and all other pool table services for years! We move pool tables in homes, businesses and even garages!
If you need the job done ASAP or are working with a deadline, please call in at your earliest convenience. Our schedule fills up very quickly and we need to iron out the details in order to get the process started, we also need to make sure we have all the necessary materials to complete the job.
We handle every aspect of your pool table move, including the proper teardown, safe transportation, and a perfect level pool table setup service.
We provide pool table services and repairs also in Beavercreek, Riverside, West Carrollton City, Huber Heights, Trotwood, Centerville, Miamisburg, Englewood, Fairborn, Clayton, Tipp City, Springboro, Riverdale, Daytonview, Walnut Hills, Ohmer Park, East Dayton, Southern Hills, Xenia, Yellow Springs, Springfield, Vandalia, Eaton, Kettering and surrounding areas of Dayton.
If you're still looking for a pool table. Check our classifieds for local pool tables for sale.
Skilled pool table movers backed by a national organization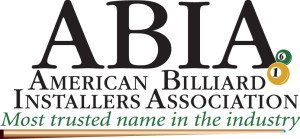 Moving your pool table with the SOLO Pool Table Movers of Dayton is your best option for moving or servicing your billiard table.
Rest assured your pool table will be handled by a team of skilled pool table movers with years of experience in the industry and the backing of the American Billiard Installers Association.
Our team of pool table movers is qualified to handle all types of pool table services. Other services include in-home moves, proper breakdown, and safe transport to storage, professional pool table setup, pool table refelting of an already installed table and moves in two appointments for when you need your flooring replaced.
Why should you hire experienced pool table installers?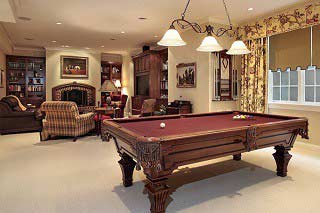 Pool tables are very sturdy and heavy pieces of furniture, they are not usually moved often and when the moving is necessary you should always contact a team of professional pool table installers to get you taken care of.
When manufactured, pool tables are built from the ground up in a piece by piece manner and when sold, the disassembly and transportation in pieces is a must. When delivered, proper pool table installations are performed in the same order as when originally built.
Our qualified pool table movers use only the proper specialty tools when servicing your table to ensure the highest level of quality. When servicing beautiful pieces of furniture which in some cases are antiques or have been in your family for generations you want the best possible service. We make sure you are well taken care of.
If you bought a used pool table from a local seller you should hire a team of qualified pool table installers to make sure the integrity of your pool table is not compromised.
Another important aspect to consider is the room where you wish to install it. We have put together a pool table room sizes guide that also has the approximate room dimensions required for a comfortable playing experience.
The SOLO Pool Table Installers can also help you with the following services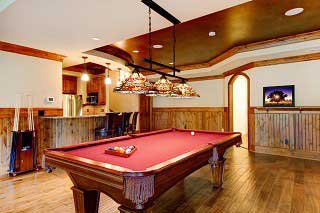 If you are not looking to have your pool table moved but are looking to have a different pool table service taken care of, we can certainly help also. Below we briefly detail the different pool table services that the SOLO Pool Table Installers of Dayton can help you with.
Professional pool table installations: Expert pool table setup with precise leveling. We install new and used pool tables all over the Dayton area. We come to your home, un-crate as necessary, cover rails and professional level all 3 pieces of slates using precise leveling equipment.
Pool table recovering: If you want new cloth put on your table at the time of installation, we need to know the playfield size of the table, type of material and color to make sure we can accomplish the service. You can choose from over 30 different colors of pool table felt. We only use a high-quality cloth to ensure a superior pool table recovering service every time.
Disassembly and move to storage: We will break down your table or move it from storage facilities, your garage or just another room in the house.  If you need carpet laid do not take the risk of damaging or hurting yourself!
Complete move within home: Moves within the home are usually needed when you are replacing the flooring where the pool table sits. The job involves the proper disassembly and relocation of the pool table pieces to an on-site storage. Once the flooring service is complete we will come back, relocate the pool table to its original location and install it.

Pool Table Repairs: Do you need to have a pool table repair taken care of? We can help too! Our team of professional pool table movers will make sure you are taken care of either it is a residential or commercial service. We are well trained in our area of expertise.
We will also note that we provide a professional disassembly and in most cases, we can salvage the existing cloth if in good condition. This means that if you are happy with the current pool table felt we can reuse it. We handle everything from start to finish.
Furthermore, we have put together useful information regarding all the aspects considered to determine the cost to move a pool table. This can help you make an informed decision before you buy a pool table and even if you already purchased your table, this can help clear any doubts or questions you may still have.
SOLO Pool Table Movers of Dayton is backed by the only national organization in our industry.
Contact us at support@abiapool.freshdesk.com